Shopping Cart
Your Cart is Empty
There was an error with PayPal
Click here to try again
Thank you for your business!
You should be receiving an order confirmation from Paypal shortly.
Exit Shopping Cart
| | |
| --- | --- |
| Posted on February 6, 2020 at 6:30 PM | |
Quite a few of us northerners woke up to a perfect glaze of ice over everything outside this morning. Trees, roads, windows, grass, and just about anything else exposed to the elements was encased in ice overnight. It didn't snow, it didn't hail, but everything was iced. This is the result of a weather phenomenon known as freezing rain. It takes just the right combination of conditions for this to happen. But before we get into that, let's touch on a little basic weather science and refresh on the water cycle.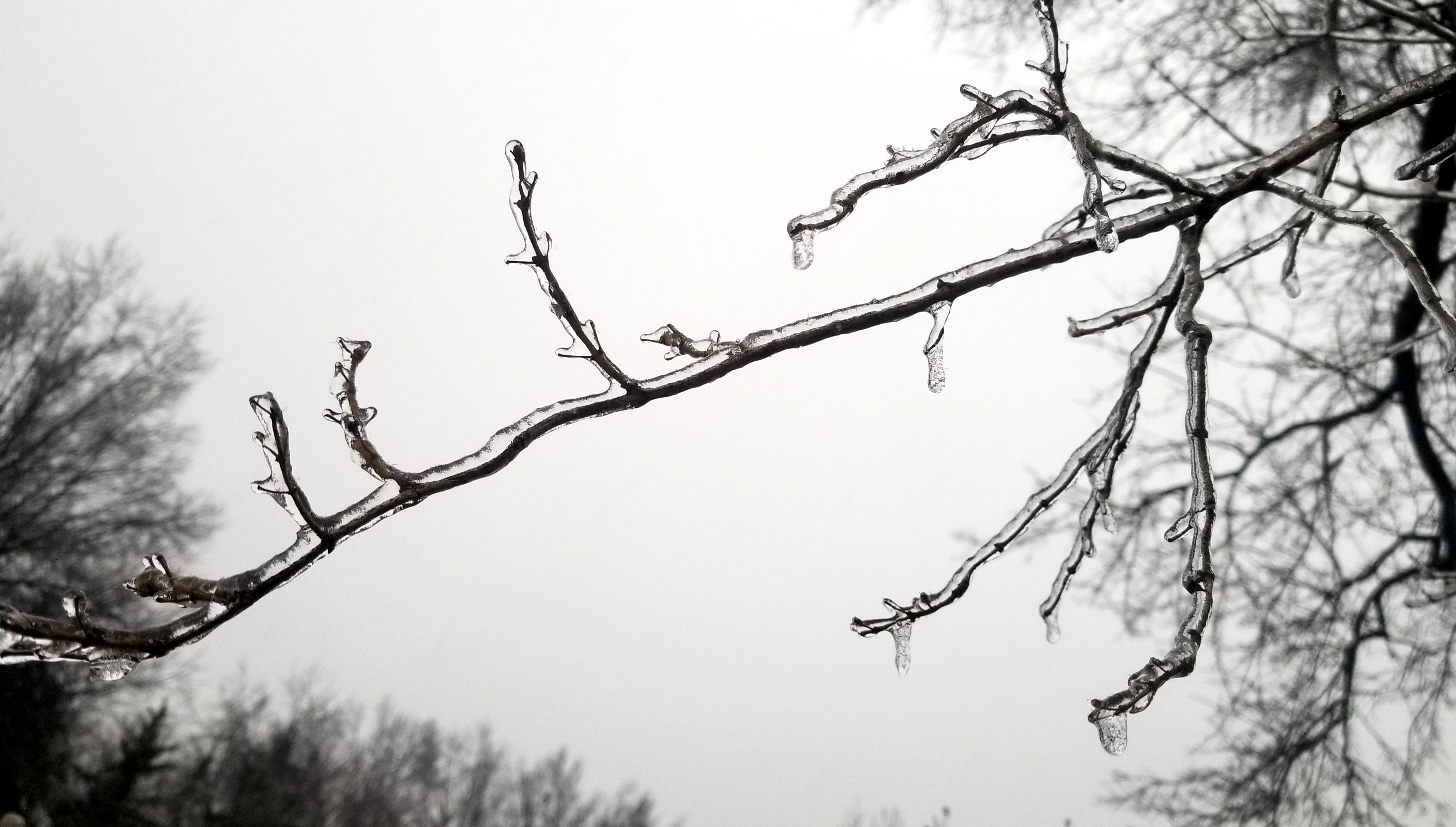 Let's start with the water cycle. When it's warm enough, water will evaporate and rise into the atmosphere. The further the water vapor gets from the ground, the colder it gets. Eventually, water droplets will get cold enough to start attaching to particles in the air and forming clouds, which is called condensation. These condensed droplets will grow larger and larger, freezing more and more water vapor to them. Once they get large enough, the force of gravity pulls them back down to earth. This is called precipitation.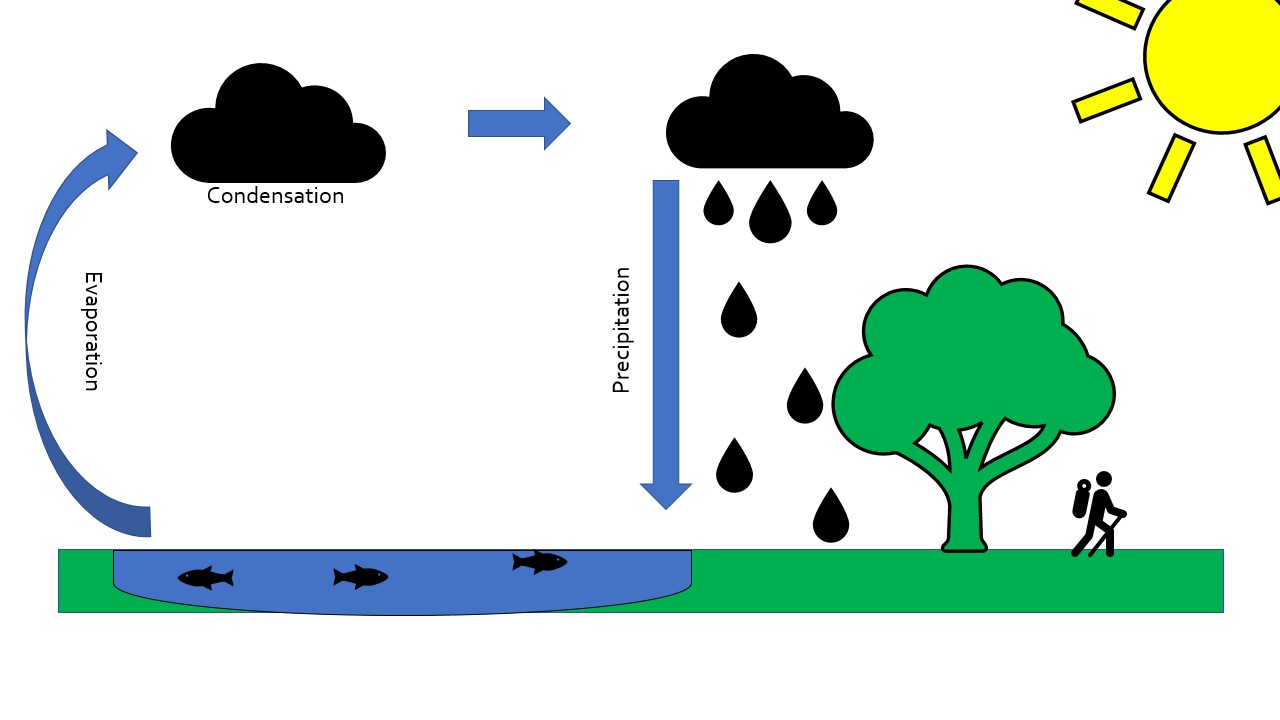 Depending on the conditions, the precipitated water may become rain, freezing rain, sleet, or snow. Rain occurs when the frozen water droplets, as precipitation, falls through a thick layer of warm air. As they warm up, they turn back into a liquid form. Freezing rain works basically the same way, but with one major difference. When a thin layer of freezing cold air sits underneath the thick layer of warm air, precipitation will fall through it too quickly to freeze again. However, since the ground is cold enough in this layer, the water will freeze on contact with the ground or other surfaces. Sleet occurs with a thicker layer of cold air, and snow occurs when the layer of warm air is too thin to ever melt the precipitation. You might get a better idea of how it works by looking at the diagram below.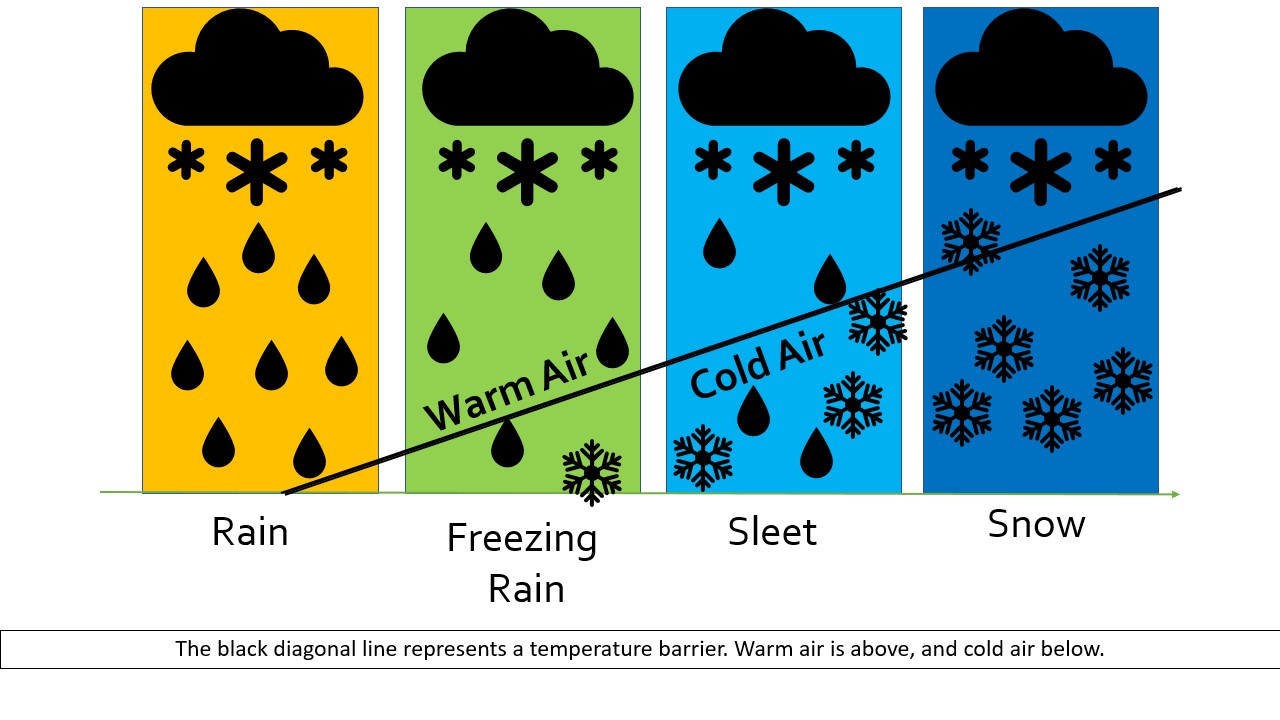 There you have it! Hopefully now you have a better understanding of this beautiful and uncommon weather event.
Have you ever experienced freezing rain? If so, what were your thoughts on it? If not, do you think you'd want to check it out sometime in the future? Let us know in the comments below! And don't forget, you can always share your pictures of the effects of freezing rain with us on Twitter, Instagram, and Facebook.
CJ w/ Children of Terra-NEO
Resources:
https://www.weather.gov/rnk/Measure_Icing
https://en.wikipedia.org/wiki/Water_cycle#/media/File:Diagram_of_the_Water_Cycle.jpg
https://weatherstreet.com/weatherquestions/What_causes_freezing_rain.htm

Categories: Wildlife and Nature, leafSTEM: Connecting Science, Tech, Engineering, and Math with the Environment
/